If you're watching this video, or reading this blog, it's probably because you think hiring a professional property manager is a good idea. I agree. You might be wondering – what does a property manager do for their money? Today, we're sharing a few things about the process.
Property Management Santa Rosa: Placing a Tenant
Our work starts with making sure your property is well maintained and marketable. We advertise your home on a number of channels to attract a wide audience of potential renters. When someone is interested, we screen their application thoroughly to make sure they're a suitable tenant.
Property Management Santa Rosa: Leasing
When a tenant is qualified, we put together a great rental agreement that protects your rights as a landlord. Once that applicant becomes a resident and moves in, they pay us rent every month, and we pass that money to you after paying any bills associated with your property.
Property Management Santa Rosa: Maintenance and Management
If maintenance is required on your property, they call us – not you. Have you ever received a phone call from a tenant at 2:00 a.m. because the toilet is clogged? We have, and we know what to do. We also enforce the rental agreement. If the tenants are in violation of the lease, we have resources to deal with that. We also work with local vendors and contractors who help us manage repairs and maintenance.  
You can expect timely and accurate financial reporting each month and at the end of the year. We have a great team that can answer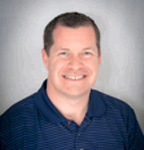 any question that comes up. If it happens in a rental property, chances are we've seen it before, and we know how to handle it.
We would love to talk about what your property might rent for, and what we should do to get it rented quickly to a great tenant. Please contact us at Alliance Property Management.