Cloverdale Property Management
Experts in Cloverdale Property Management
When you need professional property management in Cloverdale that raises the bar, look no further than Alliance Property Management.
For over 75 years, we have been providing high quality rental management services for owners and investors in the Cloverdale community and its local neighborhoods. Our reputation for excellence is well-earned, and we are the local leaders when it comes to expertly managing your investment home. The experience we've gathered in the local market allows us to price your home correctly, lease it quickly, and successfully manage its excellent performance.
Certified Professionals to Manage Your California Wine Country Property
Designated by the National Association of Residential Property Managers (NARPM)
We serve Santa Rosa, Cloverdale, Rohnert Park and the rest of Sonoma County.
Your Cloverdale Home Is In Good Hands with Alliance Property Management
Real Estate Investing can be a phenomenal wealth-building opportunity, but there are risks involved. Here at Alliance, it is our job to help you navigate the risks and provide you with a worry-free property management experience. We invest heavily in staff education. Our broker achieved the highest NARPM certification of Master Property Manager (MPM) and 3 members of our staff have achieved or are working towards their Residential Management Professional (RMP) designations. These designations give us the competence and confidence to operate at the highest level possible.
Your property is in good hands with Alliance team behind you.
Protecting and managing your largest asset is our number one job. Alliance Property Management has been serving our community since 1999 and we are committed to our craft.
Jock McNeill, MPM, RPM
Broker Owner
Alliance Property Management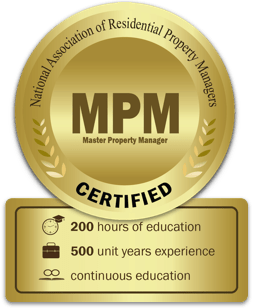 Property Management Services and Benefits for Citrus Fair and other Cloverdale Neighborhoods
When you work with Alliance Property Management, you get more than the basic services that Cloverdale property managers provide. Whether your property is in Citrus Fair, Asti, Clover Springs or elsewhere in Cloverdale, you get an expert approach to everything from preparing your home for the rental market to maintaining it between tenants.
Advertising and Marketing Homes in Tarmon, North Jefferson, and Asti as well as Adjacent Neighborhoods
We market your home successfully because we understand the Cloverdale market. Our process starts with a comprehensive property evaluation. This helps us price it to attract the best pool of tenants, and to avoid long vacancy times. Once the home is ready to show, we'll run your listing on our website and on those that renters use, including Zillow, Trulia, and Craigslist. Polished, attractive yard signs are also part of our strategy, and all these efforts leave you with a pool of qualified renters who are interested in your Cloverdale home.
Tenant Screening and Placement in Cloverdale Meadows, South Cloverdale, and Clover Springs
The tenants we seek have a reputation. Their previous and current landlords will tell us that they have paid rent on time, cared for their properties, and respected their lease agreements. Our tenant screening process protects you and your property.
Well-screened tenants will not damage your home or force you into a situation where eviction becomes necessary.
Our resources and tools allow us to conduct extensive background checks, credit checks, and a look at prior evictions or other problems. We verify a tenant's income, employment, and personal information. We manage the move-in process once a tenant is approved. We'll cover the lease, conduct the inspection, and collect the security deposit.
Maintaining Homes in Cloverdale Neighborhoods like Citrus Fair, Furber Park, and Surrounding Areas
After your tenant is placed, we'll manage that relationship as well as your Cloverdale property. You can expect us to collect rent and respond to any emergencies or maintenance requests. Protecting your home is part of maintaining it. That's why we stay up to date on all local, state, and federal laws. We keep you compliant with all rental regulations.
Alliance Property Management will preserve and even increase the value of your investment by working with licensed, insured, and professional vendors and contractors.
We'll avoid deferred maintenance and regularly inspect your home to make sure it's in good shape.
We'll also train your tenants on how to take care of the property, and what should be done if something breaks. Working together, we'll keep your home in superb condition.
Renting Out a Home in 95425 or the Surrounding Areas? Call Alliance Property Management
We know that you've decided to invest in Cloverdale real estate because you want to earn income and build wealth. Don't let that ROI suffer from mistakes and risks. At Alliance, we're ready to provide you with peace of mind and a better investment experience.
Staff education is critical to how we work. Our broker is a Master Property Manager (MPM), which is the highest certification available. Three members of our team have achieved or are working towards the Residential Management Professional (RMP) designation. We belong to the National Association of Residential Property Managers (NARPM) because we take this work seriously.
Your Cloverdale property is in good hands with Alliance team behind you. Contact us when you need professional property management in these and nearby communities:
✓ Citrus Fair
✓ Cloverdale
✓ Asti
✓ Cloverdale Meadows
✓ Clover Springs
✓ Dutcher Creek
✓ East Boulevard
✓ Furber Park
✓ North Jefferson
✓ Oat Valley Road
✓ Rancho de Amigos River
✓ South Cloverdale
✓ Tarman
How Much Should I Charge For My Property?
Free Rental Analysis
Knowing how much your Cloverdale property can rent for is a big part of being a landlord. What you ask for your home will depend on a lot of things like market conditions, the location of the property, and its age and condition. We do everything we can to maximize its value.
If you're wondering how much you can earn in rent, contact us today. We know the Cloverdale rental market, and we can provide you with a complimentary estimate and rental analysis.
I want to thank you and Alliance for all your help with the management of the house in Windsor. You and your Company did a great job and I appreciate it. I will be sure to use you guys again, and will recommend you to other clients. If you ever need a reference let me know, I'd be glad to provide one.
Professional Property Management Services in Cloverdale
Alliance Property Management provides tenant placement and property management services throughout Cloverdale and Sonoma County. Our property management team has over 75 years of combined experience in the industry and we take pride in our work.
Our service area includes Santa Rosa, Oakmont, Windsor, Healdsburg, Rohnert Park, Cotati, Sebastopol, and surrounding areas. If you need a manager out of the area, please call us and we will be happy to refer you if we can.
We're here to help you succeed. Whether you need help finding a tenant, managing a tenant, or taking care of the day to day details that are involved in property management, we're here to help you do it better.