About Alliance Property Management
Better Business. Better Housing.
Alliance Property Management in Santa Rosa, California provides property owners like you with solutions.
We talk to landlords all the time who struggle with bad tenants, vacant properties, and expensive repairs. We're here to help.
Our team offers full service residential property management and tenant placement services in Sonoma County. As a locally owned and operated business, we care about you, your property, and our community.
Professional Affiliations
As members of the National Association of Residential Property Managers (NARPM) and the California Apartment Association (CAA), we provide leadership to the entire property management industry in our local Sonoma County market. Our property managers participate in leadership roles in the local chapters of these organizations and work hard to stay up to date on all the best practices in real estate management.
Community Involvement
Because community matters to us, we partner with local organizations to gather donations and provide volunteer opportunities. We work with groups like the The Rotary Club of Santa Rosa, Rincon Valley Education Foundation, Brush Creek Nursery School, Montgomery High School, Girl Scouts, Easter Seals, United Way, Sonoma County YMCA, and many others.
Certified Professionals to Manage Your California Wine Country Property
Designated by the National Association of Residential Property Managers (NARPM)
We serve Santa Rosa, Cloverdale, Rohnert Park and the rest of Sonoma County.
Your Home Is In Good Hands
Real Estate Investing can be a phenomenal wealth-building opportunity, but there are risks involved. Here at Alliance, it is our job to help you navigate the risks and provide you with a worry-free management experience. We invest heavily in staff education. Our broker achieved the highest NARPM certification of Master Property Manager (MPM) and 3 members of our staff have achieved or are working towards their Residential Management Professional (RMP) designations. These designations give us the competence and confidence to operate at the highest level possible.
Your property is in good hands with the Alliance team behind you.
Protecting and managing your largest asset is our number one job. Alliance has been serving our community since 1999 and we are committed to our craft.
Jock McNeill, MPM, RPM
Broker Owner
Alliance Property Management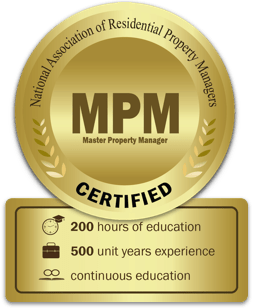 Our Property Management Team
Jock McNeill, RMP
VP Partner Relations
Erika Hernandez
Customer Service
Danny Gomez
Customer Service
Sarah O'Brien
Property Manager
David Carlson
Property Manager
Katie O'Brien
Property Manager
Nicki Teldeschi
Administrative Assistant/Accounting
Sean O'Leary
Property Manager
I just wanted to take a second and write you a quick note re: how very glad I am that we partnered with you and Alliance P.M.
The experience has been worry free on our end, even with a tenant change. I'm so relieved we chose Alliance every time I hear another property owner's nightmare stories about managing their own property.
You guys were great with managing the rental. I'm a huge proponent of hiring a property manager after my experience with Alliance. I'd recommend you guys to anyone looking to rent their property.